Unity Fest & Maker's Market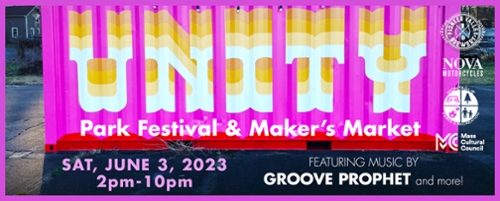 Saturday, June 3, 2:00 pm until 10:00 pm
Unity Park & Second St.
Featuring Groove Prophet and other musical acts. The festival is a free outdoor festival that provides music in a park setting and brings together the best local makers of useful art items to swap, sell, demonstrate, and learn. This festival is for grear-heads, creators, woodworkers, and tinkerers, the people who find joy in repurposing, recycling, rebuilding, and reimagining... all to music!
The event is made possible through a partnership between Montague Parks & Recreation, Nova Motorcycles, Pioneer Valley Brewery and is partially funded by the Mass Cultural Council!
Posted to: Special Events on 2023-05-15 13:19:58 (updated 2023-05-15 15:25:21).